Boarding procedure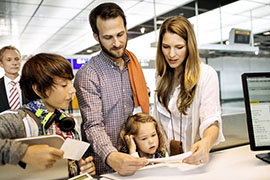 The cruise is about to start, are you sure everything is ready? Before departure, let us give you a warm reminder: early boarding is very important! Because the check-in process will close about 2 hours before the scheduled departure time of the cruise. In order to avoid long queues for boarding, you can check in online on the official website of each cruise company.Our back-office staff can also handle it for you if you need it, however, you will be required to provide and complete the identification details form for all travelling persons. Online check-in is currently an online service available to most cruise ships, but you need to pay attention to some small details, for example, need to ensure that all passengers who must board the ship are fully online check-in, and then print out the relevant forms to fill out. Before boarding the ship, there is one more important thing to note: do you have valid documents or visas for each country you will be passing through on this cruise and check the validity of each passenger's passport and ID card to avoid unpleasant surprises. Lastly, don't forget to print your reservation form and cruise ticket, put them together with your travel documents, and remember to write down your reservation number, so you'll be safe! Now we can start happy holiday!
Transportation service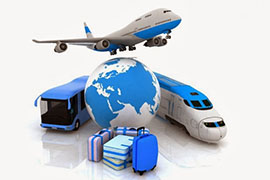 Are air transfers included in your cruise itinerary? Most cruise lines offer transfers from the airport to the cruise boarding port, to find out if your cruise includes transfers, you can call our reservation center for details. Here, we sincerely recommend that you arrive at the port at least 2 hours before the scheduled departure time of the cruise, otherwise the ship leaveas, and you can only stand on the shore and say goodbye to your cruise! If you come by car, to keep your parking safe, TaoTicket can help you find the best parking space at each port, embark on a cruise with peace of mind! Tip: Some parking lots are guarded while others are not, so it is recommended that you never leave valuables in your car! Especially during high season months, when you book your cruise, please remember to reserve a parking space with our staff in advance.
Travel documents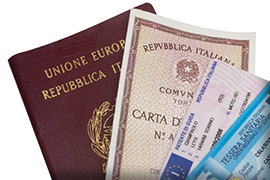 Before you start your cruise, please make sure to check the remaining validity of your passport, which needs to be at least 6 months from the end of the cruise. Please respect and comply with the current regulations of the countries you will pass through. Also, if your cruise vacation will have a stopover, such as in St. Petersburg, Russia, you need to consult the Russian consulate in each country and obtain a visa. Some special documents are also required to travel to the United States, such as an electronic passport, visa or ESTA (Electronic System for Travel Authorization). These requirements above apply to all visitors (adults and minors).
Luggage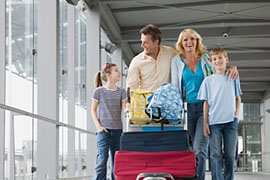 When preparing your suitcase, you need to pay attention to some small details: First, the weight, how many kilograms of luggage are allowed on the cruise? In fact, there is no limit to the weight of luggage on cruise travel, but it is better not too large, because if you choose an internal cabin, your luggage may take up too much space! Another important thing is the flight you choose, because all airlines have strict and clear regulations on luggage, so please consult your airline in advance. TaoTicket also strongly recommends that you attach a note provided by the cruise company containing your personal information, cabin and contact address on each piece of luggage (this note is on your cruise ticket and needs to be printed out). Your luggage will be handed over to the cruise staff when you board the ship, and they will graciously leave it at your stateroom door. Reminder: Since the time when the luggage will be placed at the door of your cabin is uncertain, please take your personal (valuable) items with you in case you need it. When disembarking, you need to put the note with personal information on your luggage again (the note will be provided to you by the cruise company before you disembark), after your cruise holiday you can easily find your luggage in the cruise line ground management area. What should you bring on a cruise? You can choose comfortable and sophisticated clothing. It is recommended that you prepare an elegant dress to wear when you have a dinner with the captain or a cocktail party, as well as comfortable hiking shoes. The most important thing is to bring a swimsuit, there is not only a swimming pool and a heated jacuzzi waiting for you! PS: You don't need to bring bath towels and sheets, the service staff will change them regularly for you.